"Hero" by Frank Ocean + Mick Jones + Paul Simonon + Diplo.
Converse Three Artists. One Song
Additional vocals from the West Los Angeles Children's Choir.
"If you're reading this article at work, there's a decent chance you're wearing headphones. It has never been easier to tune in to your own customized soundtrack—or more necessary to tune out your open-office coworkers, cubicle mates, and fellow coffee-shop denizens. But not all music is created equal, especially when there's work to be done. How should you choose the best office soundtrack for a given task? Which songs will help you get energized, focused, or creative—or even just through a very long day?"
-
The complete guide to listening to music at work – Quartz
Take a peak at what I've been listening to. 
I want 2014 to be this dudes year.
(via trickerlife)
Invocation Of My Demon Brother, 1969, Kenneth Anger
Keep your glory, gold, and glitter.
(via stylepoetjar)
"It seems that as American society grows wealthier, and Americans become freer to pursue and do whatever they want, they get less and less happy. Consider the fact that the American GDP – a primary measure of prosperity – has more than doubled in the last thirty years, while the American "happiness quotient" has been in constant decline. In fact, the number of people describing themselves as "very happy" has nose-dived during the last thirty years, the most dramatic manifestation being the increased prevalence of clinical depression. Indeed, by some estimates, depression was about ten times as likely in the year 2000 as it was in 1900. So, what's behind such widespread unhappiness? Put simply, we're spoiled for choice."
- This is an insight from The Paradox of Choice by Barry Schwartz
"To grow up is to lose the ability to imagine that what is imagined is real. We erect walls between reality and imagination, become sensible and forget to keep the mind open to contemplate the impossible. This is what children do so well and we adults can't, or have a hard time doing, as we try to balance the playful with the reasonable."
- The Playfulness Of Invention : 13.7: Cosmos And Culture : NPR
"You can say that this logo was a bad design hat trick—and you're not wrong—but at least you knew what it meant: bad food served in a depressing mass-produced setting."
-
Olive Garden's New Logo Is The Pits | Co.Design | business design
Soulless Italian food just got a whole new look.
"Biotechnologist Craig Venter — the first scientist to map the human genome and create synthetic life — now wants to dramatically extend the human lifespan. His new company, Human Longevity Inc., will use both genomics and stem cell therapies to help people stay healthy and vibrant for as long as possible. This news comes seven months after Google's announcement that it had founded a similar company, Calico — a startup that will focus on health, well-being, and extending the human lifespan. The corporate race to prolong life, it would seem, is starting to heat up. And rightly so; there's a ton of money to be made — and saved — through preventative medicines."
-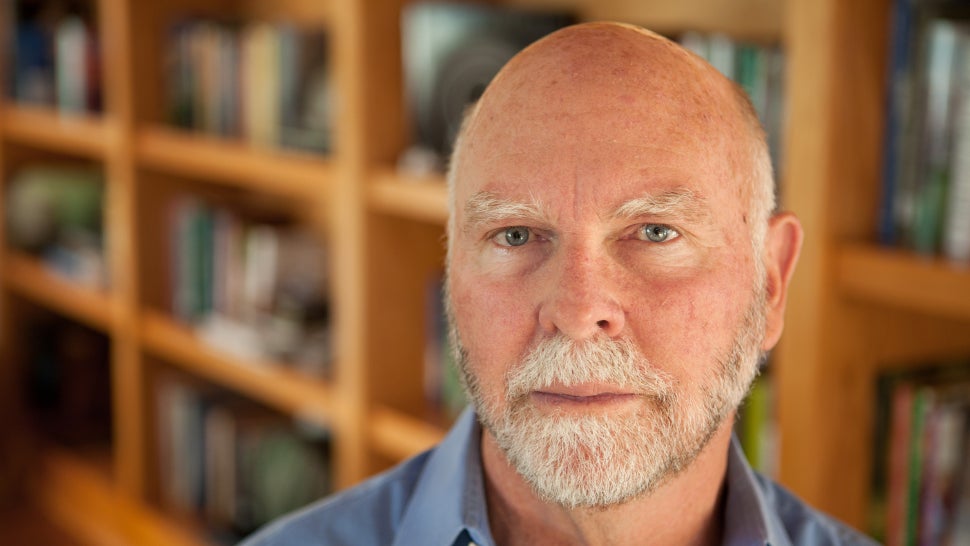 Craig Venter's new longevity startup will make "100 the new 60"
I've seen nightmarish Sci-Fi movies that start like this.
"One of the common myths about the internet is that it was originally designed during the Cold War to survive nuclear attack. Historians of the internet are quick to point out that this was not at all one of the design goals of the early network, although the decentralised nature of the system turns out to make it much more robust than any kind of centralised network. Nevertheless, the internet is still vulnerable. For example, the magnitude 9 earthquake and resulting tsunami that struck Japan on 11 March 2011, caused huge damage to the Japanese telecommunications infrastructure."
-
Proof Reveals How To Make The Internet More Earthquake-Proof - MIT Technology Review
"First, how do we perceive an individual's identity over time? Within philosophy, theories of personal identity often rely on memory as a basis for identity. According to a view sometimes attributed to Locke, for example, what makes you the same person now as in the past is precisely the continuity in your memories – an aspect of the mind with which Alzheimer's wreaks havoc. So it's surprising, then, that a new paper by Nina Strohminger and Shaun Nichols, published in the journal Cognition, suggests that memory may not be all that special when it comes to the way we think about others' persistence over time."
- Alzheimer's Challenges Notions Of Memory And Identity : 13.7: Cosmos And Culture : NPR
Show still gives me the creeps
(via 90s90s90s)
"Knowing what we want essentially means being able to anticipate how one choice or another will make us feel. Though this sounds simple, it's actually a very difficult task. Even when choosing from just a handful of alternatives, people's decision making is susceptible to error. This is due to the fact that our choices are partially governed by our memories, which are often biased. As the psychologist Daniel Kahneman has shown, how we remember a past experience depends almost entirely on how the experience felt to us when it was at its best or worst, and when it ended."
- This is an insight from The Paradox of Choice by Barry Schwartz
"Not more than a few decades ago, choice in most areas of daily life was actually rather limited. For example, just one generation ago, all utilities were regulated by monopolies, so consumers didn't need to make difficult decisions about who was going to provide their telephone or their electric service. And when it came to choosing an education, colleges usually required all students to complete two years' worth of general education, with only some, rather narrow choices available among the courses. But as society has advanced, the array of choices in everyday life has increased enormously. We now face a demand to make choices that is unparalleled in human history."
- This is an insight from The Paradox of Choice by Barry Schwartz